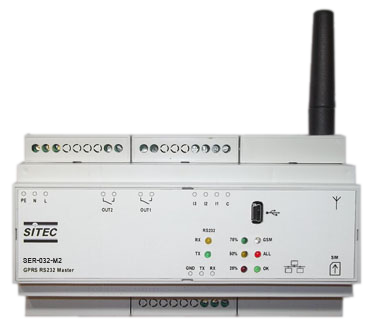 SER-032-ETH
Devices for energy monitoring
The SER-032-ETH device allows reading of energy meters, both via digital inputs and RS485 serial lines and MODBUS protocol, sending the information to a database by SMS or E-Mail through Ethernet connection.
All data is recorded so it can be viewed in the most appropriate graphical way for a thorough analysis of consumption.
Learn more about energy monitoring
The three inputs can be connected to any type of energy meter if they have a pulse output corresponding to the measured consumption.
The device stores the counter values for each input and transmits the data to network servers.
The inputs can be connected to an energy meter, digital monitoring signals and alarms such as the snap of a protection, overheating of a device, device breakdown etc.
The device stores the counted values of each input in such a way as to save the overall count.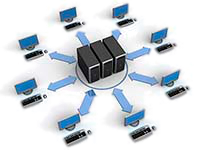 The software to be installed on a PC for the visualization (also graphical) of energy production