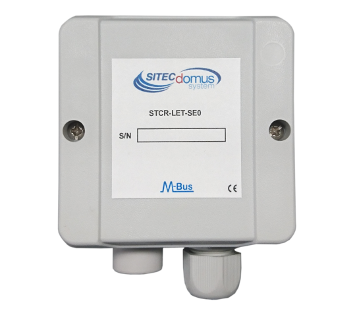 STCR-LET
Slave M-Bus with temperature and humidity sensors
STCR-LET is a M-Bus slave equipped with two temperature sensors and a temperature + humidity sensor, allowing you to monitor the temperature/humidity, and read the values through M-Bus.
The first temperature sensor detects the ambient temperature around of the device.
The second sensor is used to detect the temperature and humidity of environment around of device
The third temperature sensor allows to detect the temperature of an different environment from that of the device.
SRCT-LET is available in two variants one for indoor and one for outdoor use.