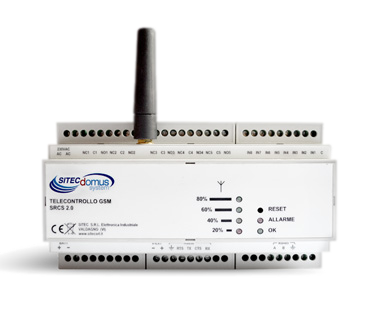 SRCS 2.0
Remote monitoring device for the thermoregulation central unit "Controlli WT500" series
This device allows to remotely monitor the thermoregulation and accounting central unit of the "Controlli" company WT500 series, by commands sent  from any mobile phone.
It is possible to visualize and modify any adjustment parameter of the central unit by simply sending a text message.
The device also features 8 digital inputs and 5 relay outputs.